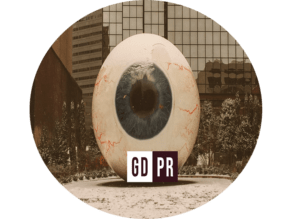 Your integrity is important to us. Here we describe what personal data Compomill collects about you through our interactions with you and through our products, and how we use these data.
Personal data we collect
Compomill collects data for our products to work efficiently and provide you with the best possible experience.
Some of these data is provided by you directly, for example, when you become a customer with us or contact us for support. We can also retrieve information from third parties, such as when sending customer offers.
We process your personal data in our customer software and billing software. The software's contain information about your order and contact information in the form of name, address, E-mail and phone number as well as information that you have decided to share with us in addition to what we have requested.
How we use personal data
Compomill uses collected data to conduct our business and deliver the products we offer. We can also use your personal data to communicate with you and to obtain statistics, as well as for evaluation and quality assurance of our work.
The personal data is used by us to administer the products or the service you have ordered and when we need to inform you about something.
We can also use the collected data for sales, marketing and targeted offers that we think you may be interested in.
Why we share your personal data
Compomill shares your personal data with third parties if it is necessary to develop, improve and sell our products and services.
We can also share your data with other operations that Compomill has a legal obligation to report to, as well as to our Personal Data Counselors who provide services to us.
We treat our customer's personal information only when it is necessary to meet our customer's expectations. The use is based on the order agreement, legal obligations and legitimate interest under the provisions of data protection legislation.
How to access and check your personal data
Compomill will keep your data as long as you are a customer with us, and for another 12 months for the above purposes. In addition, some personal data will be saved in accordance with the legal requirements Compomill, as a incorporated company, is subject to, such as the Accounting Act and the Archive Act.
Compomill is the personally responsible party for the processing of our customer's personal data and if you want to use your right to change incorrect information (for example, change of phone number), take part of the information we have about you or unsubscribe from your marketing, contact our customer service.
If you have any comments regarding our processing of your personal data, please contact the Data Protection Officer at Compomill Nordic Components AB.