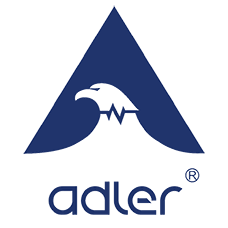 GERMANY
Across all of their product range, Adler Elektrotechnik are proud to represent established, certified products that have developed a reputation for quality, reliability and innovation.
Adler Elektrotechnik provide their customers with solutions expertise, a high standard of personalized service, availability of stock and an 'easy to deal with' experience.
They add value to their customer's business by supplying quality specialist electrical products, solutions-focused expertise, personal service and genuine customer care at highest possible standards in their industry.
---
PRODUCTS
Electromechanics
Fuses
Low Voltage Fuses
Medium Voltage Fuses, up to 36kV
Power Protection Solutions
Fuse Holders
See all products in category 'Fuses'
Power Electronics & Components
Fuses
Low Voltage Fuses
Medium Voltage Fuses, up to 36kV
Power Protection Solutions
Fuse Holders
See all products in category 'Fuses'